2019 Dates
January 12th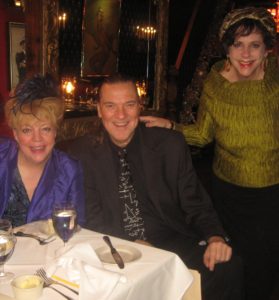 June 1st
June 22nd
July 13th
September 14th
November 16th
December 7th
____________________________________________________________________
On October 31st, 2015 Cause Celebre collaborated with
Chez Josephine to offer a fabulous brunch and show–
Red Peppers, a one-act musical by Noel Coward
directed by Antony Marsellis.
The show, in honor of the extraordinary Jean Claude,
starred: Tony Award winner Carole Shelley, Stephen Schnetzer,
Mark Nadler, David Lewis, Michael Citriniti & Justin Holcomb.
Leading cabaret singer KT Sullivan, who was also part of the cast
opened and closed the brunch with that magical voice of hers.
The day was such a success that Cause Celebre and Chez Josephine
have decided to offer a series of musical brunches, with Broadway stars and hit musicals.
For more information or to book:
CALL: (646) 366-9340